Artist Statement
Marbles Jumbo Radio
I contextualize my work within the domains of installation and choreography. I have a life long relationship to dance and object making conjured through a deep relation to choreography and embodied research with archives of the queer and marginalized as well as ancestral and dream- realm vacillation. I work, in this way, with movement as material, and as a thinking tool. When engaged, choreography is a prismatic, multi sided, reflective, angular, spacious, specific and always technical tool. Dance is a resource. Ephemeral, sometimes magical, ever unique, always specific- movement, like a sculpture or thing, is made of many sides sutured together. My projects take shape in varied forms- from live performance to installation. I am always collaborating with other artists and participants. Practices evolve out of thinking with concept through the body, tuning attention to what is arising in relationship to space and object. This feedback undergirds and officiates a waxing capacity for thinking-by-way-of-moving to occur. Dancing is a form of energetic and rhythmic communication that has the capacity to be a political tool, resisting and recalling cultural machinations. I utilize this as faculty to address scopic norms and as a means to conjure communication between generations and transform culture. I am drawn to place as a live player. Place informs what's possible and potentially works on the imagination. Like a body, a place bears a memory of its own. I am interested in what places remember, and I see dance as a way to contact the interiority of the body and place, a process by which the body and mind tune together, capaciating dimension whereby alterities may seek expression and refuge inside or outside normative socio-spatial shifts. Dancing is a listening process that capaciates dimension for powerful transmission to occur.







like a tool.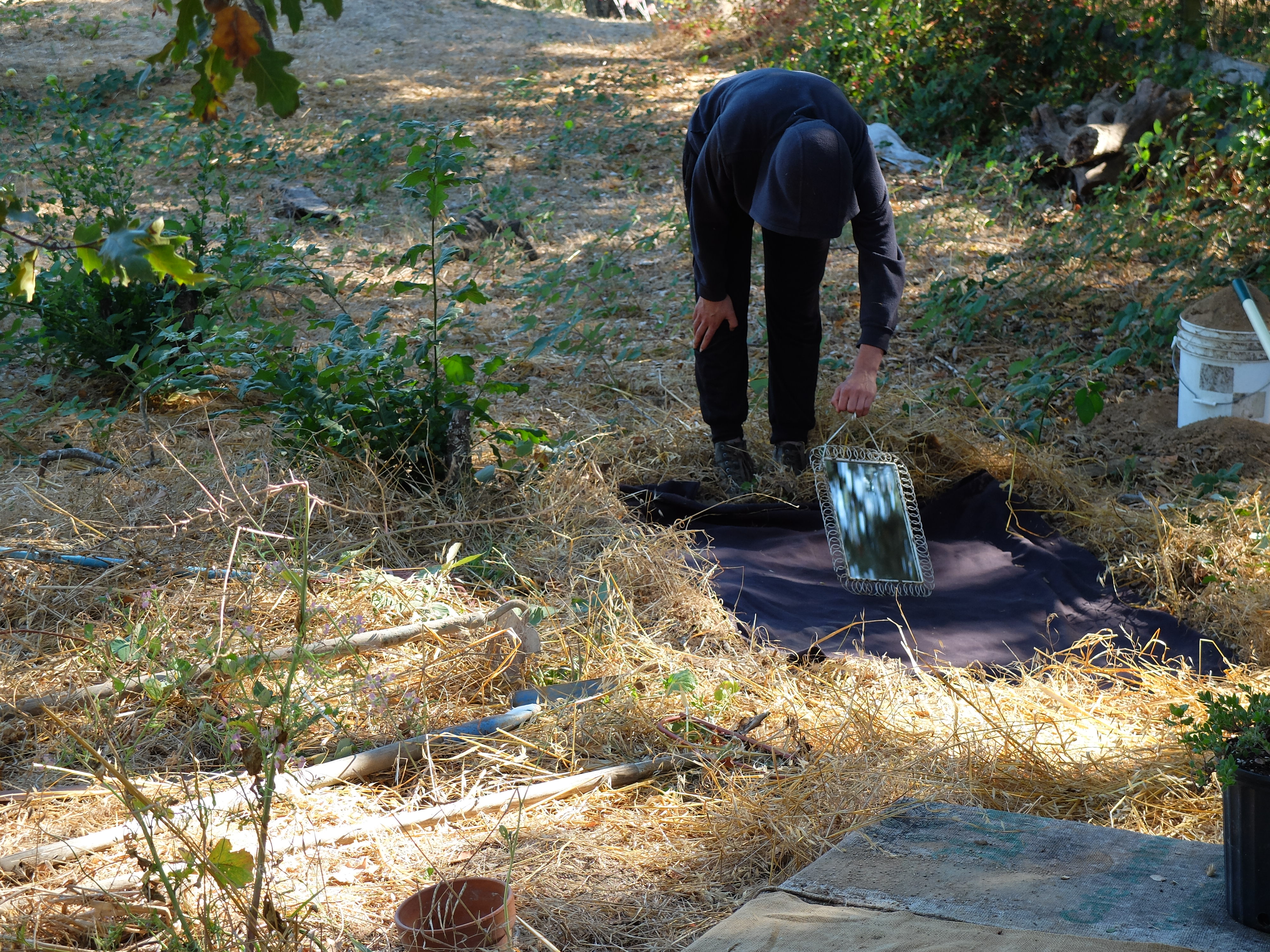 C u r r i c u l u m V i t a e

Born in 1979 in New Jersey, studies between 1996-1999 with Alvin Ailey American Dance Theater. Between 1999 and 2002, works for several companies- including Tanz Theater Darmstadt in Germany and Susan Marshall in New York. Since 2001, original choreographies, commissions, and collaborations with choreographers, artists, and dancers. Dance teaching experience at University of California Davis and Riverside- Departments of Theater and Dance, TBA (Time Based Art) Festival at PICA (Portland Institute for Contemporary Art), and California Institute of Art.

Choreographies and Choreographic Collaborations (selection)

2020 "Moving Backwards" JOAN Los Angeles, live choreography/performance in Boudry/Lorenz's "Moving Backwards" exhibition
2019 "Moving Backwards" 58th Venice Biennale, Venice Italy (choreography in film "Moving Backwards" by directors Boudry/Lorenz, together with Julie Cunningham, Werner Hirsch, Latifa Laâbissi, and Nach)

2017 "Traced" SF MoMA, live choreography/performance in Andrea Geyer's exhibition, together with Julie Tolentino and Oscar Tidd
2016 "Truly Spun Never" Installation Parque Galleria, City of Mexico (choreography in film "Truly Spun Never" by director Andrea Geyer, together with Jess Barbagallo, Natalie Cloarec, Patricia Hoffbaur, devon emory, Lily Gold, and Omagbitse Omagbeni)

2016 "Mountain. Fire. Holding Still." live choreography/performance in taisha paggett's "Mountain. Fire. Holding Still." Installation at The Getty Villa, Los Angeles, together with Yann Novak.

2015 "We Love Our Parents, We Fear Snakes" live choreography/performance in exhibition directed by Johanna Breiding, together with Yann Novak, Pasadena Armory, Pasadena

2010"Doing Ice Bergs" The Wolf, Los Angeles (among others) live choreography/performance of score together with Simone Forti and Tashi Wada

2009 "Systems of Us" New Original Works Festival, REDCAT, Los Angeles

2008 "Captain" Choreography by MJR, The Wooden Door Guest Artist Commission, Los Angeles

2008 "A Re-Invention of 18 Happenings in 6 Parts" live choreography/performance in Steve Roden directed rendition at LACE, (Los Angeles Contemporary Exhibitions) in MOCA's "Allan Kaprow: Art As Life" exhibition together with Simone Forti and Michael Ned Holte

2001 "Wintering" Choreography by MJR, Danspace Project NY-Food for Thought (curated by Marya Wethers)

Articles
2016 "Reflections on Performance as Vigil" The Getty Iris.